Leather couches are a highly sought-after item by lovers of sophisticated decorations. And that they are beautiful and leave the house with a touch of glamour, that's no secret. But, those who choose this furniture need to be attentive to the hygiene of the fabric. Knowing how to clean a leather sofa is essential to keep the home free of bacteria. Leather couches require more specific care and, above all, proper cleaning methods so that neither the material nor the colour is damaged. That's because the leather of the couch can be affected by many causes: humidity, heat, direct contact with the sun's rays or stains are some of them. Thus, we have created a guide with 7 valuable tips on cleaning leather sofas with utmost care.
7 tips for cleaning & maintaining leather couches in the right way
Moving ahead, let's dig deep and learn tips that can help in cleaning your leather couch like a pro:
1. Periodically vacuum with a soft or soft brush to remove dust
When the leather couch is only dusty, it is easy to keep it clean; just carefully vacuum it once a week. Avoid using the vacuum cleaner with more threshold as it can damage the couch's leather. Alternatively, you may use a long bristle horse hair cleaning brush to dust or clean your leather couch.
2. Clean weekly with a damp cloth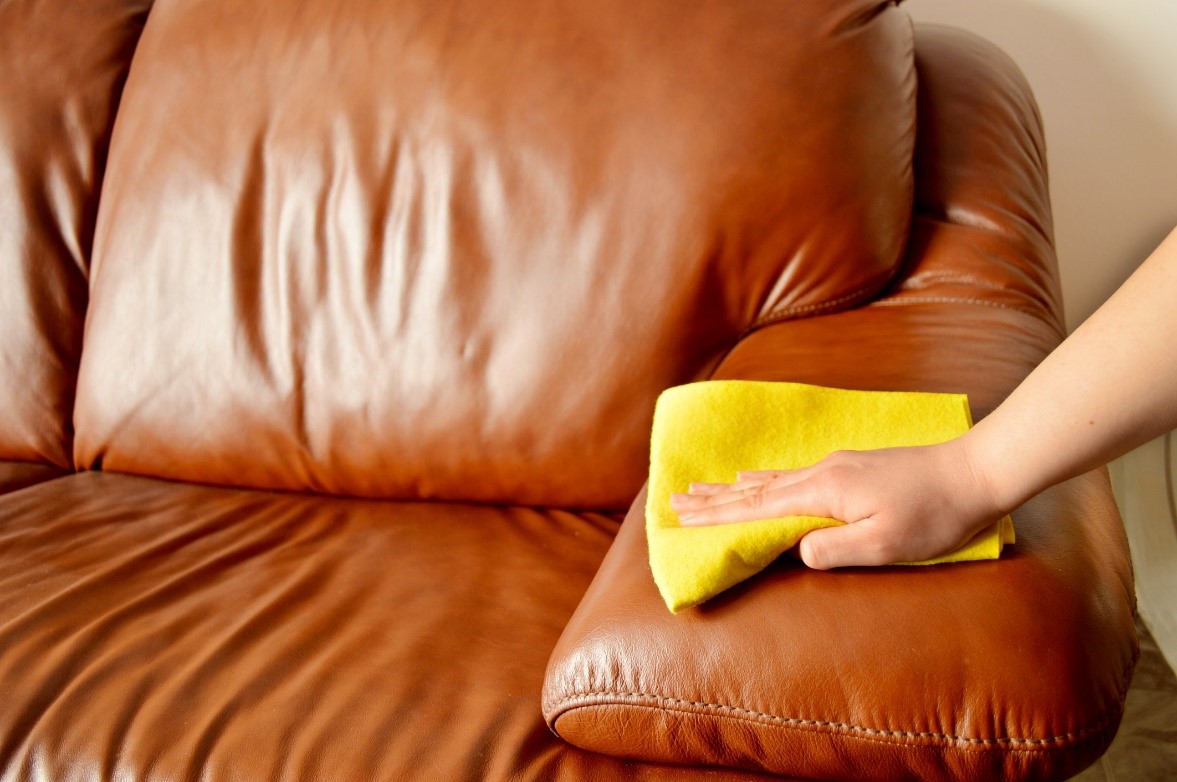 If there's no stain on the couch, you use a damp cloth weekly to wipe off the dirt on it. It would be best to use a soft muslin cloth to wipe the leather sofa. Baby wipes are another alternative product that you can use to clean your leather couch.
3. Moisturize your leather couch
Just like your skin, it is good to moisturize the skin of your couch so that it stays shiny and beautiful. In addition, there are special conditioners on the market to polish and shine the couches.
4. Say goodbye to stains.
When mixed with warm water, Ammonia becomes a powerful disinfectant that, in addition to deodorizing, also removes stains on the leather couch. However, it is essential not to rub so hard in the stained areas so that the upholstery does not discolour, as it could look lighter in that area.
5. Do not use bleach
Even if you clean a very dirty leather couch, do not use bleach to clean leather sofas because the strong nature of the bleach will discolour the upholstery. This becomes worse when used on a white-coloured leather couch.
6. Do not expose the leather couch to the sun.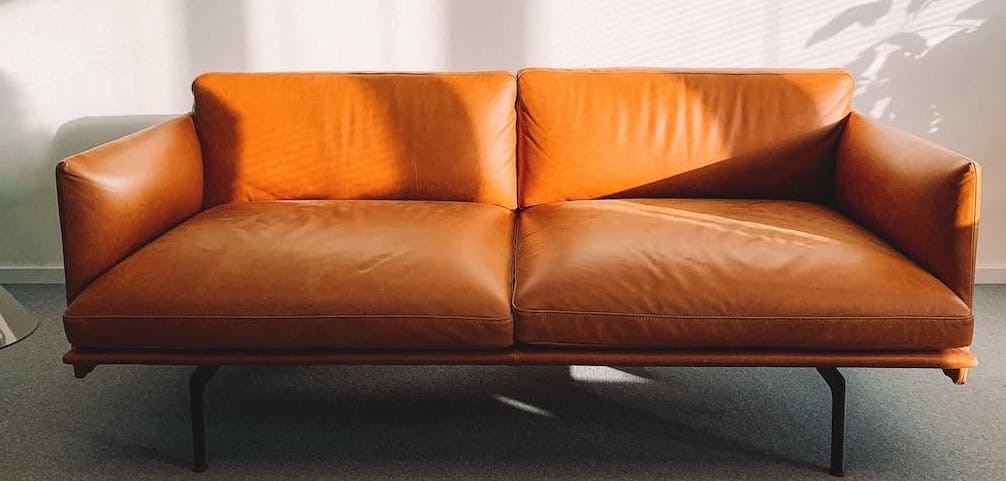 A leather sofa cannot be exposed to the sun, as the sun's rays may damage the sofa's skin, resulting in dehydrating and discolouring it. Therefore, for durability, it is advisable to place the leather couch in a place where the least or no sunlight reaches.
7. Use of alcohol for removing ink stains and mould or fungus
If, accidentally, your leather couch gets some ink stains, then it is best to use alcohol to remove them efficiently. Also, if you notice any mould or fungus on your couch, using a cloth soaked in alcohol comes to the rescue.
Conclusion
As we have seen in this complete guide on cleaning and maintaining leather couches, there are many ways to take care of the furniture daily. However, once a year — or when stains and deep dirt appear — the ideal is to count on the work of a professional so that the furniture is always perfect as if it had just left the store.