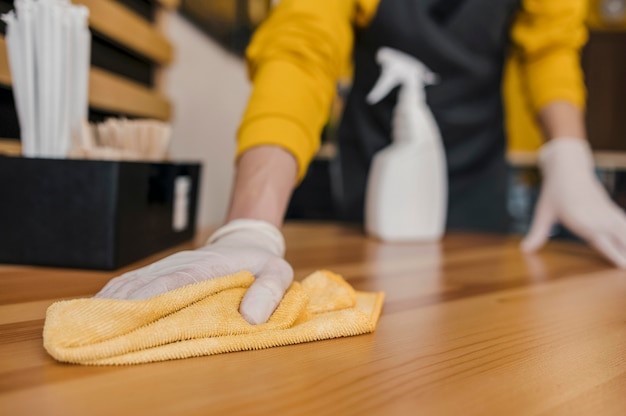 Who doesn't love to be in a place where cleanliness resides. And why not?? Healthy living demands clean surroundings with a supply of fresh breath, which is only possible with the right kind of cleaning. However, a cleaning job is not easy. You have to be very cautious yet careful so that there's no loophole left while cleaning. Keeping that in mind, this article will take you through the 4 professional tips for staying safe while cleaning your apartment. So, let's begin our conversation!
4 professional tips for staying safe while cleaning your apartment
Having a clean and healthy place to live is essential to ensure good health, satisfaction, and coexistence among family members. Therefore, proper cleaning of your apartment is necessary at regular intervals. However, you have to carry out this cleaning while staying safe. Thus, follow up the below tips for the same:
1. Wear appropriate footwear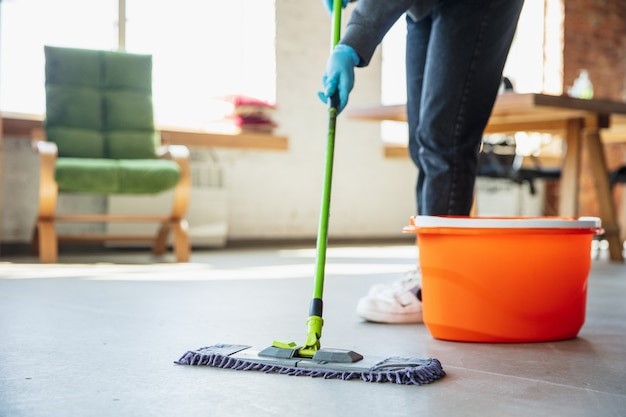 Unsurprisingly, slips and falls are the most prevalent mishaps that cleaners encounter. Therefore, wearing proper footwear that is both comfortable and safe when cleaning becomes necessary. Athletic footwear trainers use probably the best choice since they give strong foot support and have sturdy bottoms that keep you safely planted. You must avoid using sandals and open-toe shoes as they tend to slip while cleaning.
2. Use the correct cleaning products and tools for every corner of the house.
To make cleaning more agile, you will need the right partners. The vacuum cleaner, for example, is what you need to remove dust residue from the rooms without causing irritation or allergies. If you don't have one, prefer the fur broom, which, in addition to not scratching the floor, works more delicately and doesn't spread the dust instead of gathering it. The same rule applies to cleaning products: you need to find out which one is necessary, in your case, according to what you need to clean. For example, you will need different products to remove paint stains from the floor and sanitize upholstery.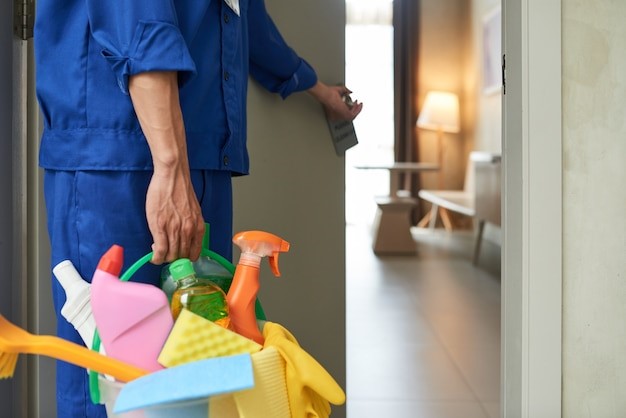 3. Taking care of proper breathing is essential.
When dusting, avoid using a feather duster to reduce the danger of inhalation. Use damp dusting techniques instead. For example, when sweeping, you should use a damp mop or vacuum to limit the danger of dust inhalation. Cleaning agents are often used in cleaning; however, pump sprayers are preferable over aerosols. Instead of smothering the surface, spray a tiny portion on a cloth to clean it that will cut short the amount of fumes you will be consuming. Moreover, always wear gloves when using caustic cleaning products to protect your skin.
4. Don't put much strain on the body while cleaning.
Cleaning needs a lot of lifting and stretching; therefore, carrying out these activities that don't harm your body becomes critical. You have to be very careful with this as this is the most common mistake people make and end up having injuries. Don't try to lift heavy furniture on your own instead, take help from others. Also, ensure any equipment you use is ideally built to avoid injuries caused by repetitive movements. Make sure you use a safe and sturdy ladder or stepping stool to clean high places.
Conclusion
Cleaning may appear safe, but failing to take the necessary steps can put you in grave danger. But you don't need to worry as following the above 4 tips will be on the verge of a safe and responsible cleaning method. So, next time make sure to clean your apartment professionally with the tips mentioned above!