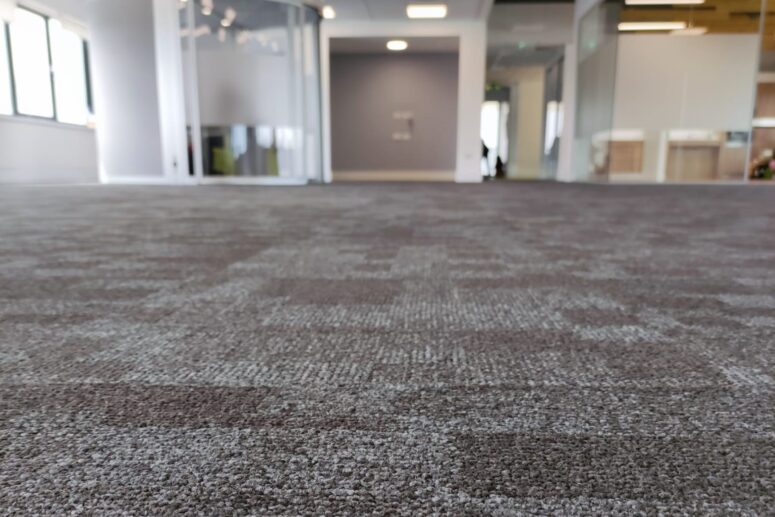 Introduction
Adding carpet to our homes and workplaces adds warmth, comfort, and aesthetic appeal. Nevertheless, it also serves as a repository for dirt, allergens, and other pollutants that can compromise indoor air quality and pose health risks. It is imperative to clean the carpet regularly to maintain a healthy and clean environment. There are numerous benefits to regular carpet cleaning, discussed in this article, and the potential consequences of neglecting this vital task.
1. Enhancing indoor air quality
The carpet acts as a filter, capturing airborne particles such as dust, pollen, pet dander, and bacteria. When these particles are trapped in carpet fibres for a prolonged period, they contribute to a decrease in indoor air quality. Vacuuming only removes surface-level debris, whereas deeply embedded pollutants remain. This may lead to allergic reactions, respiratory problems, and other health complications for individuals living in such environments. Cleaning your carpet regularly, steam cleaning and hot water extraction allow you to effectively remove these contaminants, enhancing indoor air quality and creating a healthier atmosphere for you and your family.
2. Extending Carpet Lifespan
Heavy foot traffic, spills, stains, and general wear and tear are all factors that affect carpets. As the carpet fibres accumulate dirt and debris, they gradually deteriorate, which prematurely ages the carpet and reduces its lifespan. It is essential to regularly clean your carpet in order to remove abrasive particles that will break down the carpet fibres, thereby preserving their integrity and extending their life. Investing in routine carpet maintenance can help homeowners and businesses avoid the costly expense of premature carpet replacement.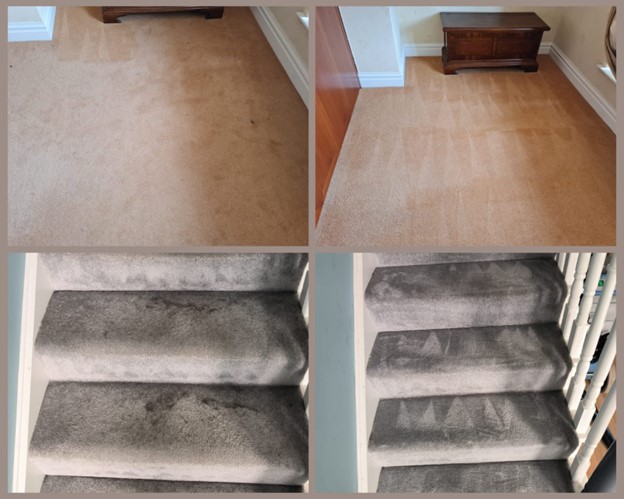 3. Removing Stains and Odours
A common occurrence in carpets is spills, pet accidents, and general daily use, resulting in stains and odours. If left untreated, these blemishes can develop stubbornness and become difficult to remove. Regular carpet cleaning, performed by professionals trained in stain removal techniques, can successfully eliminate even the most stubborn stains and odours. A prompt carpet cleaning not only restores carpet appearance but also prevents mould and bacteria from developing, thereby promoting a healthier environment.
4. Promoting a Clean and Inviting Space
Regular carpet cleaning eliminates dirt, dust, and stains, which transform dull, worn-out carpets into fresh and inviting carpets, contributing substantially to the overall appearance of a space. The appearance of clean carpets in any home or commercial setting indicates attention to detail and a high level of hygiene, creating a positive impression on visitors, clients, or guests. The presence of a clean, well-maintained carpet enhances the ambience of a room, creating a more comfortable and pleasant environment.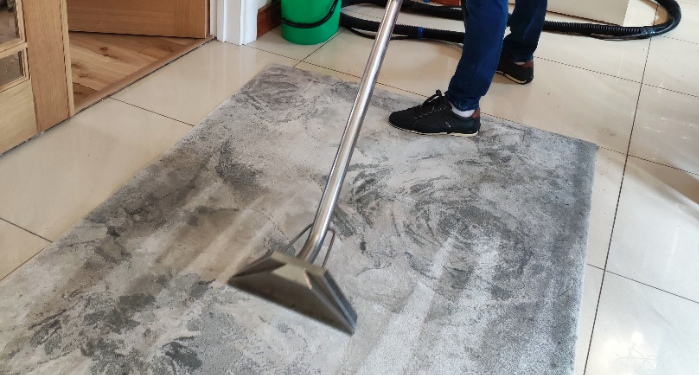 Conclusion
You can improve the air quality in your home, extend the life of your carpet, treat stains, and make your space look better with regular carpet cleaning. Cleaning schedules and hiring a professional carpet cleaner from SANDYFORD CARPET CLEANING are good ways to keep your house clean and fresh. If you clean your carpet regularly, you can take advantage of its full potential while protecting yourself and your family.