Carpet cleaning is a means to keep your house clean while also extending the life and functionality of your carpet. It does more than just remove stains. The majority of individuals believe that they should only clean their carpet when they see stains that are quite obvious. That's not accurate. It is necessary to clean carpets every 12 to 18 months. Furthermore, depending on your carpet's warranty information, it may necessitate more regular cleanings.
Professional carpet cleaners use two methods to remove dirt and stains from carpets: wet carpet cleaning and dry carpet cleaning. Despite having comparable goals and consequences, these two are carried out in completely distinct ways. In this article, we'll examine and contrast these two approaches. The finest option will then be shown to you so you can choose what is best for your carpets.
Cleaning using steam:
Hot water extraction is used in steam cleaning to extract stains and dirt from carpets while expanding their lifespan. The majority of carpet materials, including wool, respond well to steam cleaning. High-pressure hot water is injected through a machine into the carpet. After that, all the filth and dirt are removed along with the water. Pretreatment before washing the carpet is occasionally necessary.
You or a professional will do the following during steam cleaning:
The carpet will be vacuumed.
Spray some chemicals on
Water the carpet by using strong pressure.
Remove all of the water with a special vacuum.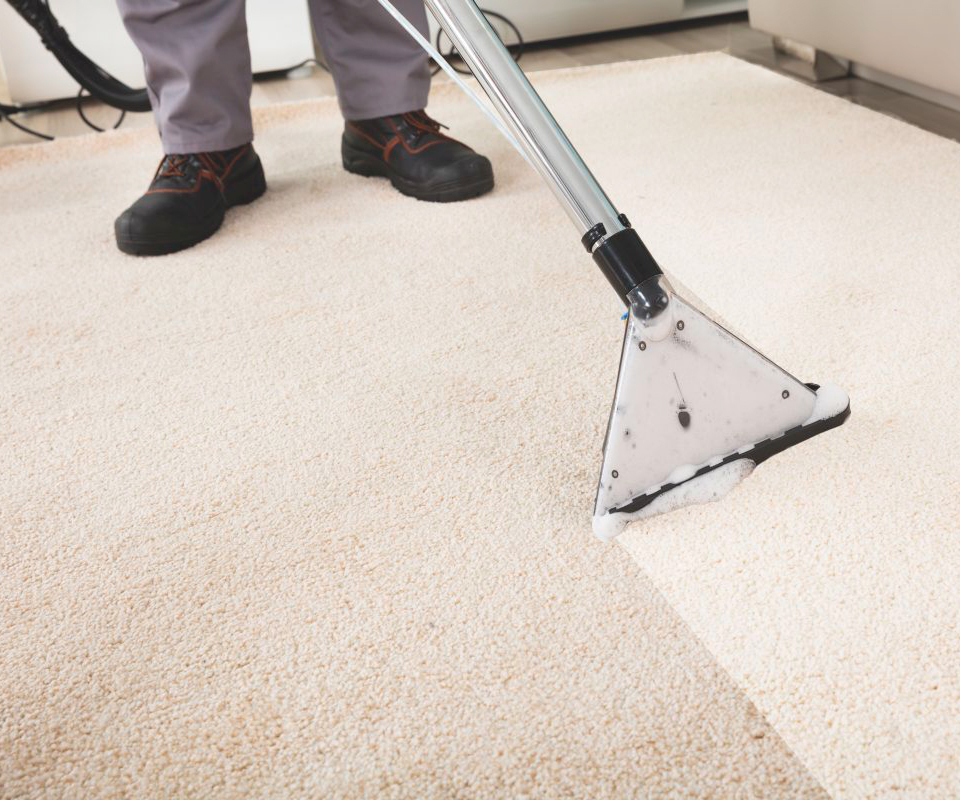 The advantages of steam cleaning:
Deep-down stains, filth, and grime are removed.
Removes dust mites, allergies, mould, pet odours, and other contaminants.
Bacteria are killed.
It leaves no residue.
It frequently outperforms other approaches.
Does not employ harmful chemicals.
Cleaning using dry powder:
To clean your carpet, dry cleaning employs powder chemicals. While all dry cleaning techniques require a modest quantity of water, steam cleaning uses substantially more. The carpet is cleaned using the dry cleaning technique, which also utilizes machine application of an absorbent chemical. To dislodge stains and get rid of them, the mixture also includes an absorbent carrier, a detergent, a solvent, and a tiny bit of water. In some circumstances, you could want to use a stain protector to lessen the likelihood of stains in the future.
A specialist performing dry cleaning will:
Clean the carpet.
Stains are sometimes pretreated.
Use a chemical dry powder, detergent, and solvent to clean the area.
Vacuum the carpet to remove all of the chemicals and water.
Advantages of Dry Cleaning:
Quick drying time
Excellent for cleaning high-traffic areas.
Can be used to treat stubborn locations on the spot
Which method is the most effective?
Dry cleaning is quite effective, and it may be better at removing specific stains, but it can also harm the carpet and the environment. The chemicals used to clean are frequently strong and might be hazardous to be close to. Most professional carpet cleaning firms choose the wet cleaning procedure. They understand that it is better for the environment and the carpet. While it may create some short-term discomfort, it is unquestionably preferable in the long run.
You can quickly find the ideal solutions for all your needs at Sandyford Carpet Cleaning. We recognize the value of a clean carpet and provide the most dependable services on the market.