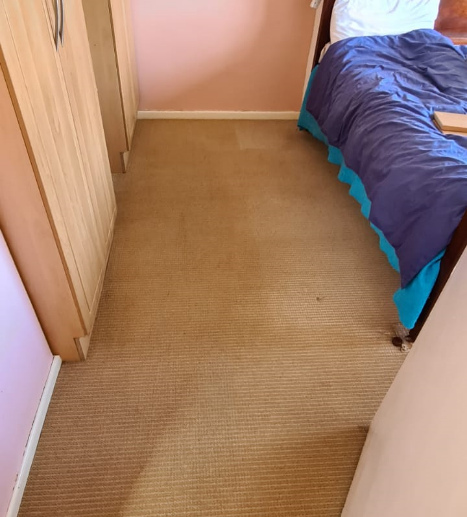 Carpets can be said to be real-time investments. Some are very pricey, and they require proper maintenance regularly. Carpets add the most royal touch to the aesthetics of our room. Whenever you put a carpet in any room, be it the living room, the dining or the bedroom, there is an instant beautification. 
Carpets make the room look cosy as well. However, maintaining a carpet is very important. It tends to accumulate dirt or pet dander and stuff like that and also can be the cause of a bad odour in the room. Proper maintenance is the only key to keep your carpets brand new clean and hygienic.
Here are 5 Tips to Increase the Lifespan of Your Carpet
Vacuum– This is indeed important as every day you might drop something or the other on the carpet. Also, as the carpet tends to accumulate a lot of dirt it is important to vacuum your carpet regularly. This will help your carpet to be clean and hygiene shall be maintained.
Do not leave stains– The problem with carpets is that you cannot leave stains. If you keep it overnight by being lazy and thinking you will clean up the next day, then the fact is stains can be a permanent mark on your beautiful carpet. You can wipe off your spills with soap water.
Use mild cleaners– Carpets are very delicate and thus they should at all times be handled with immense care. There are special solutions available in the market that are not very harsh. Go for mild cleaners. You can also use mild bleaching agents to clean your carpets. Carpets can be sensitive to harsh chemicals leading to the damage to colours and the fabric.
Go for dry cleaning once a week – Dry cleaning carpets can indeed increase the Lifespan of Your Carpet.  Dry cleaning does not cause the material of your caret to undergo wear and tear. Also soaking the carpet dry is an art that many people at home do not know how to do as they lack professional skills.
Go for a professional clean up– A professional carpet cleaning service will provide you with everything that your carpets need. They know how to handle those stubborn spill marks on your carpet and without being harsh on the fabric they can take it out of the carpet. Also after the wash, they soak up especially with machines and the carpet looks glossy and new again. Once in 2 or 3 months, you should hire a professional to clean up your carpet. With a professional clean-up, they will know exactly how to take care of the fabric yet deep clean and make it free from dirt.
So, following these 5 tips, you can be sure that your carpets can live up to even 10 years just looking brand-new adding much aesthetic value to your space. Enjoy the beauty of your room with your much priced carpet now.